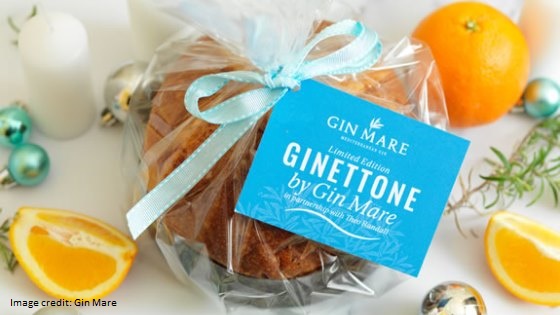 Chef Theo Randall has teamed up with Gin Mare to create a 'ginettone' for Christmas 2018.

The booze-soaked limited edition ginettone will be flavoured with Gin Mare's savoury botanicals including rosemary, thyme and basil and dotted with gin soaked Spanish olives. The dough itself will be sweet and contain the traditional candied fruits in addition to the other flavourings.

On his creation alongside baker Rocco Tanzarella, Theo Randall said: "Gin Mare has all of these wonderful savoury flavours and unique botanicals, so it lends itself perfectly to working with food. Sticking to tradition, we have kept the bread itself sweet, but balanced this with Gin Mare's distinctive herbaceous and citrus notes for a panettone that is most definitely unlike anything you will have tasted before!"

The 500g ginettone will be sold at Harvey Nichols from October priced at £22 in a limited edition of just 500. The Italian festive treat will also feature on the menu at Theo Randall at the Intercontinental throughout December, paired with a special Gin Mare cocktail.